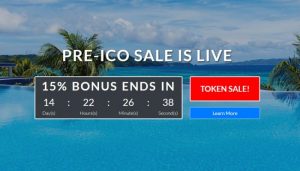 The rapid growth of cryptocurrency markets, digital asset products and initial coin offerings (ICOs), and the alarmingly high number of fraudulent ICO attempts among them, has prompted the SEC to engage the public in some creative investor education.
In its May 16 press release, the SEC announced a mock ICO website, HoweyCoins.com that mimics a bogus coin offering to educate investors about what to look for before they invest in a scam. The name of the website alludes to the 1946 Supreme Court case, SEC v. W.J. Howey Co., which has remained the authority on determining what a "security" is (and thus subject to SEC regulation). The Howey test is notably being used today in conjunction with discussions about cryptocurrencies, other digital assets and blockchain technology.
Luring unsuspecting investor-students with the temptation "to buy into a hot investment opportunity linked with luxury travel, the Securities and Exchange Commission has a deal for you"—but anyone who clicks on "Buy Coins Now" will be led instead to investor education tools and tips from the SEC and other financial regulators. Would-be investors who clicked may be disappointed but certainly dodged a bullet, and will learn about the following red flags in connection with ICOs:
Claims of High, Guaranteed Returns

Celebrity Endorsements


Claims of "SEC-Compliant"

Investing with a Credit Card

Pump and Dump Scams

The well-crafted website, which the SEC was able to create in a rapid fashion, boasts a convincing pitch, attractive design with enticing photos, a downloadable "white paper" (typically an integral part of explaining the business case for a token offering), and even a "MEET THE TEAM" page complete with photos of SEC employees posing as fake "Howeycoins" principals.
The lesson is better and deeper due diligence by investors, which is dandy advice for anyone investing in digital tokens. SEC Chairman Jay Clayton's warning about "tales of fortunes made and dreamed to be made" and tips and considerations for both main street investors and market professionals are here.
---
For more information about the legalities of ICOs, consult the Pillsbury resources linked below:
Blockchain and the Legal Landscape
The SEC's Shutdown of the Munchee ICO